Haier Air Conditioning in Europe
Haier air conditioning commits to offer upgrade solutions meeting
Haier AC has developed full range solutions covering all levels of energy class according to new ErP directive.
- Furthermore Haier minimum energy class is leveled up to A++/A+ (9k) which is much higher than the compulsory entry
the requirements of EU environment protection regulations!
Preventing dangerous climate change is a key priority for the European Union, EU is working hard to improve energy
- Also in 2016, we develop more ranges with both R32 and R410A reaching SCOP A+++ and SCOP A++ and guarantee the
reliable operation in cold ambient temperature place like Nordic area.
The original F-gas Regulation, adopted in 2006, is being replac
w Regulation (EU) No 517/2014 adopted in 2014
which applies from 1 January 2015. This strengthens the existing measures and introduces a number of far-reaching
Haier has been committed to develop reliable AC systems with high performance, our residential ranges and light
commercial ranges continue to be recommended in EUROVENT certification list as we have done in the last over 10
years, this ensures Haier products & solutions are certified as one of the best choices by the installers and professional
efficiency and cut its greenhouse gas emissions.
EU is looking for action plan to
realize objectives for 2050
- At least 40% cut in greenhouse gas emissions
compared to

- At least a 27% share of renewable energy



consumption



- At least 27% energy savings compared with the


business –as-usual scenario

New F-gas Regulation from 2015
changes by:
-
Limiting the total amount
of the most important
F-gases that can be sold in the EU from 2015 onwards
and phasing them down in steps to one-fifth of 2014
sales in 2030. This will be the main driver of the move
towards more climate-friendly technologies;
-gases in many new types of


equipment where less harmful alternatives are widely

available, such as fridges in homes or supermarkets, air
conditioning and foams and aerosols;
-
Preventing emissions
of F-gases from existing
equipment by requiring checks, proper servicing and
recovery of the gases at the end of the equipment's
life.
09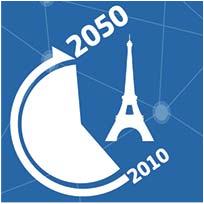 Haier air conditioning keeps investment in R&D

for new AC solutions such as R32 system to

decrease the GWP impact.
The ERP directive(eco-design)
level (B/A) required by the regulation.
For detailed information about ErP, please visit our B2B website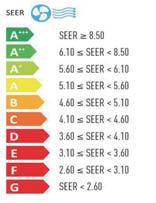 SEER
SCOP




A
++
+
A
A
+++
+++
++
+
A













A
A


B
B

C
C

D
D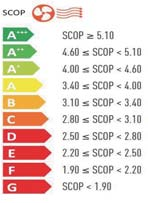 kW
3,2



SCOP
5,1


kWh/annum
792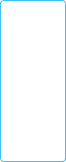 ENERGIA · ЕНЕРГИЯ · ΕΝΕΡΓΕΙΑ · ENERGIJA · ENERGY · ENERGIE ENERGINER





626/2011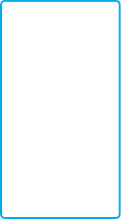 Eurovent certification



users.




10

Haier Air Conditioning




http://www.haierac.com



Seasonal efficiency, measuring the real-life performance
From 2013, EU start to launch the seasonal efficiency measurement and
minimum entry level for all AC equippments below 12KW according to the
new ErP directive.
Seasonal efficiency reflects a heat pump's or air conditioner's true energy
consumption, reflected as annual energy consumption, and efficiency
(SEER value in cooling, SCOP value in heating) in typical day-to-day use,
and on a longer term. It takes into account temperature fluctuations and
standby periods to give a clear and reliable indication of their energy
efficiency, for an entire heating or cooling season.
The 'seasonal efficiency' ratio (SEER) , compared with the EU previously
used the 'nominal efficiency' ratio (EER), the major changes include:
• the integration of several rating temperatures for cooling and heating.
• the inclusion of energy use at part-load as well as full-load.
• the power used in auxiliary and standby modes
Since most systems operate under a partial load the majority of the time,
the new methodology "seasonal efficiency" gives a better indication of
expected real-life performance.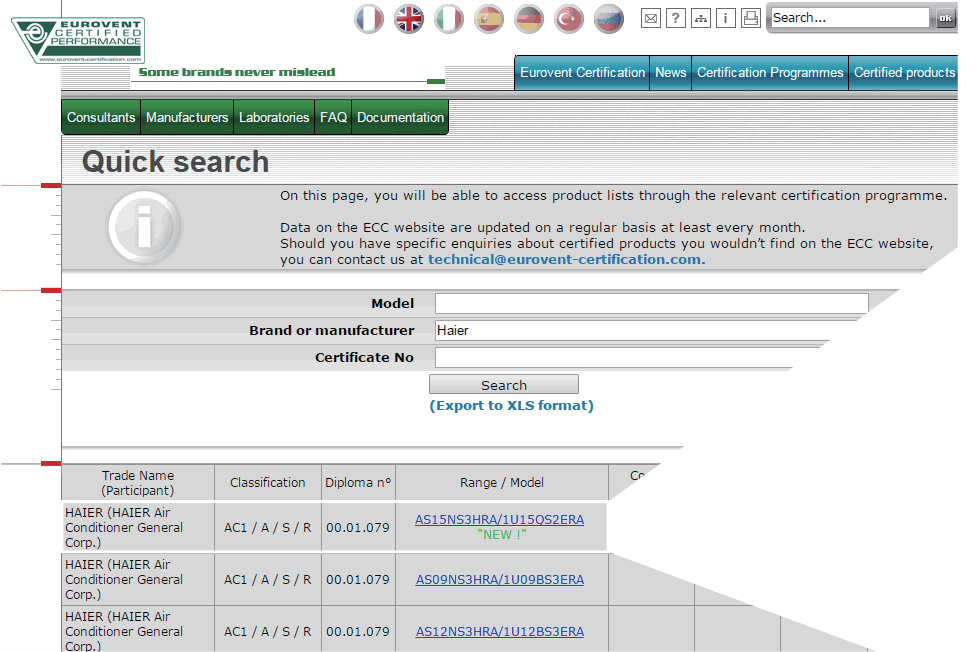 Eurovent Certita Certification S.A.S. - 48/50, rue de la victoire - 75009 PARIS FRANCE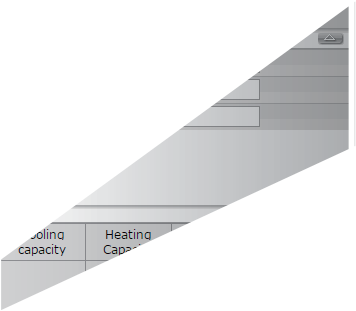 R.C.S. PARIS 513 133 637 - NAF 7120B

Accreditation #5-0517 Products and Services Certification

according to NF EN ISO/CEI 17065:2012 - Scope available on

www.cofrac.fr.



COFRAC is signatory of EA MLA, list of EA members is available in


http://www.european-accreditation.org/ea-members


Certification Diploma N° : 00.01.079


Eurovent Certita Certification certifies that




Air Conditioners

Comfort Air Conditioners below 12kW
from
Haier Overseas Electric Appliances Corp. Ltd
Located at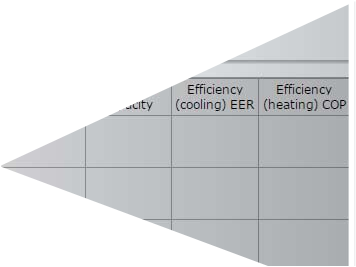 South room #401, Brand Center Building - Haier High-Tech Industrial Park, Lao Shan District,
266101 Qingdao (Shandong Province), China

Trade name

HAIER

have been assessed according the requirements of following standard
OM-1-2015
All products inside this defined scope are certified according to "Certify-all" principle
The list of certified products is displayed at :

http://www.eurovent-certification.com

Haier Overseas Electric Appliances Corp. Ltd

is authorised to use the EUROVENT CERTIFIED PERFORMANCE mark
in accordance with the rules specified in the Operational Manual
OM-1-2015

Erick MELQUIOND
Approval date :
2000/01/01

President
Re-checked on :
2015/07/23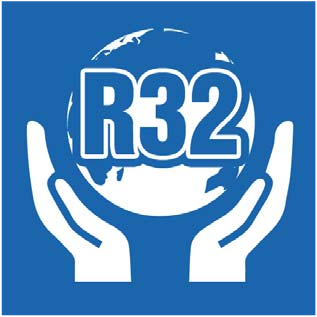 Claris version: Prod 5.0.1 (05/06/2015)